UPGRADE:
New Digital Work
April 13-May 6, 2006
Reception Thursday April 13, 6-9pm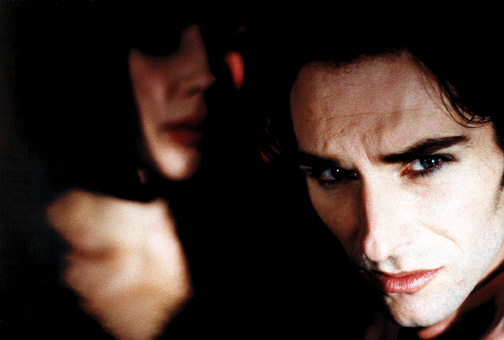 Still from "Circa" Directed by William Morrison Photo: Steven R. Gilmore
Noam Gagnon and Dana Gingras of The Holy Body Tattoo
Patti Heid
Charli Siebert
Orion
Nathan Cartwright
Nic Cha Kim
Michael Salerno
Rex Bruce
A group overview of artists exploring the exciting possibilities in
working with digital technologies from a wide range of cultures and disciplines. Works include examples of digital photography, wireless art, manipulated images, photocollage, 3D generated art, digital paint and data driven art. Included are pieces by The Holy Body Tattoo presented by Dance Camera West in association with UCLA Live that explore the interface between dance and digital video technologies.
More information on The Holy Body Tattoo:
Dance Camera West presents the celebrated film works of The Holy Body Tattoo, Circa (2000) directed by William Morrison, the "dead-sexy masterpiece" that celebrates the forces of submission and control and Our Brief Eternity (2005) a work that examines modern ideas of progress and pays tribute to the "grueling ritual" of body labor. DCW joins the Los Angeles Center for Digital Art to present these visually stunning pieces in a gallery installation. Dance Camera West is committed to bringing dance film from around the world to Los Angeles at our annual June festival and in special partnerships like this one with UCLA Live.