"Electron Salon"

January 14-February 6, 2010
Reception: January 14, 7-9pm
In conjunction with the Downtown Art Walk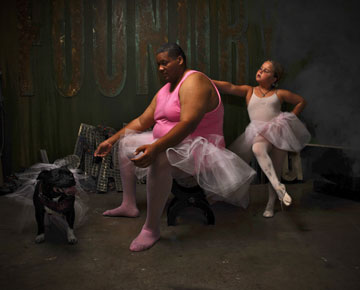 Lee Tonks "Ballerina Obscura"
Electron Salon is a group exhibit of Los Angeles based artists exploring the exciting possibilities in working with digital print technologies from a wide range of cultures and disciplines. Works include examples of digital photography, manipulated images, photo composites, digital paint, custom camera images, 3D generated art, digitally manipulated Polaroids, electron microscope images, biologically based images, cell phone photography and data driven art.
Being that this is an unusually large group of local artists, we are expecting an enormous crowd for the opening. It is our hope to have a very lively reception and LACDA encourages all to come and use this forward looking opportunity to discuss possibilities, network, brainstorm ideas for projects and be stimulated and inspired by the images on exhibit for this salon style event.
Ann Arden

Nancy Baron

Elinne Becket

Eric Bickford

Robert Blackmon

Wanda Boudreaux

Curt Burgess

Marie Cenkner

Kaye Goldman Clarke

Kelli Craig

Joan Dooley

Amani Fliers

Nick Gaetano

Lexie Gehrke

John Genesta

Burton Gray

Alan Kahn

Cameron McIntyre

Laurie McCormick

Martin Musatov

Sheri Neva

Shane Pickerill

Audra Potz

Adrian Ravarour

ROY

Lee Tonks
This site and its entire contents © 2004-2010 Los Angeles Center For Digital Art
All Rights Reserved.
Works of individual artists remain the intellectual property and are copyrighted by their respective authors. No unauthorized reproduction, all rights reserved.